Senior industry equipment manufacturer, Cutes corporation, will provide the best application selection for India paper and allied industry.
The biggest international exhibition on pulp, paper and allied industry in
the Southern Hemisphere
, PAPEREX,
will start on Dec 3rd 2019 and last to Dec 6th 2019 in New Delhi, India.
PAPEREX is an international renowned platform focusing on professional paper manufacturing, machining
and allied industry. Cutes and overseas distributor will display vacuum pump, high speed single stage centrifugal
blower and multiple centrifugal blower which are highly suggested applying them into paper industry and anticipate
to provide best selection for India related industry.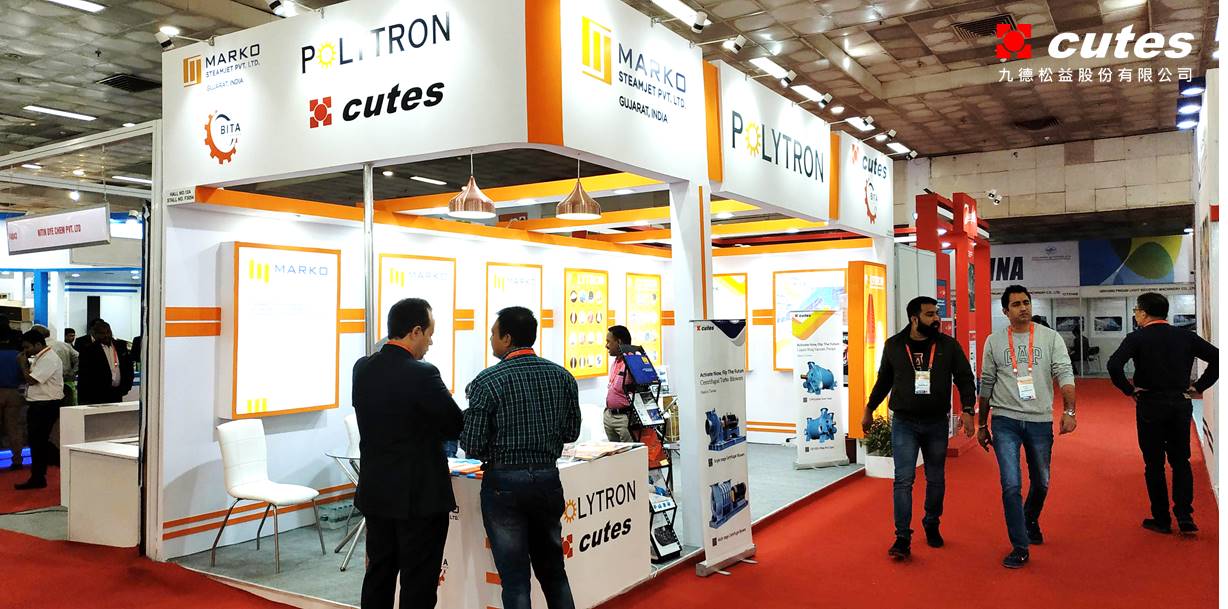 Why to select Cutes?
A. To decrease the long term purchase cost including the purchase under the economic life of pump and the consumption of water and electricity.
B. Flexible product design and good quality control. Made in Taiwan.
C. Solid production experience and commercial applicable projects to provide you the best option to solve the problem.