CMB Multistage Centrifugal Blower
Mainly used in vacuum liquid extraction/paper making industry, and widely used in agitation, combustion, aeration, supercharging, vacuum suction, air drying, product cooling, sulfur mine reduction, fluid treatment, paper industry, printing industry, textile industry, Casting industry, food industry, exhaust gas from coal mine, transportation of powder and granular materials, air source for process, waste water treatment unit, industrial vacuum cleaning, etc.
Product Features
1. The inlet/outlet exhaust casing and diffuser of blower are fully matched with the impeller by parmeter optimization. Streamline desgn and low flow loss.
2. Use 3D impeller by parameter optimization. Streamline design and low flow loss.
3. Apply fluid analysis technology to optimize blower performance, the maximum efficiency reach to 83%.
4. The rotors has undergone strict dynamic balance regulation, small vibration, high reliability and low overall noise.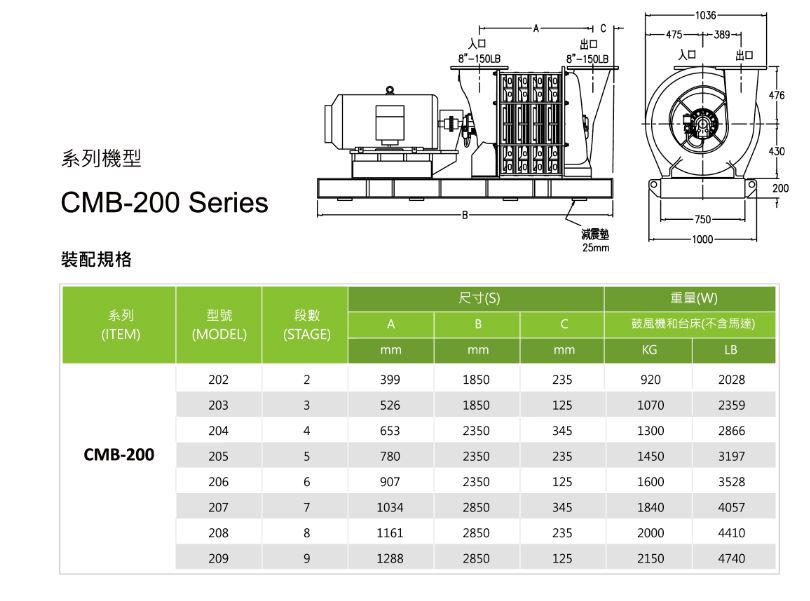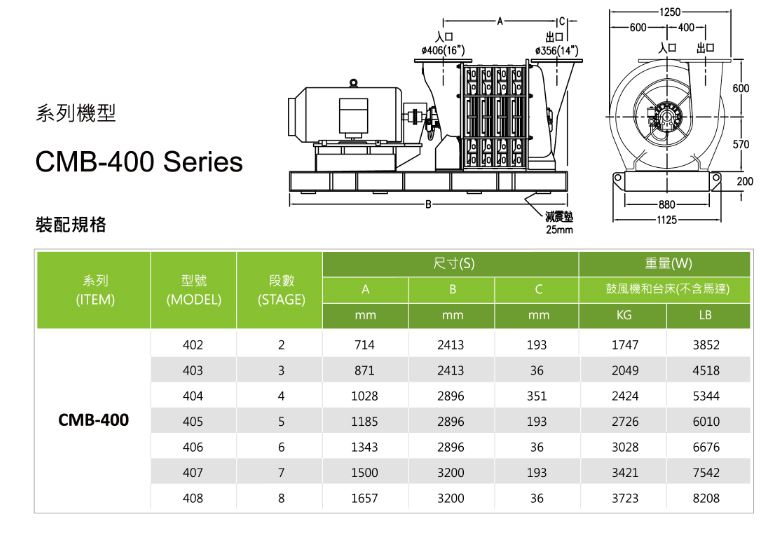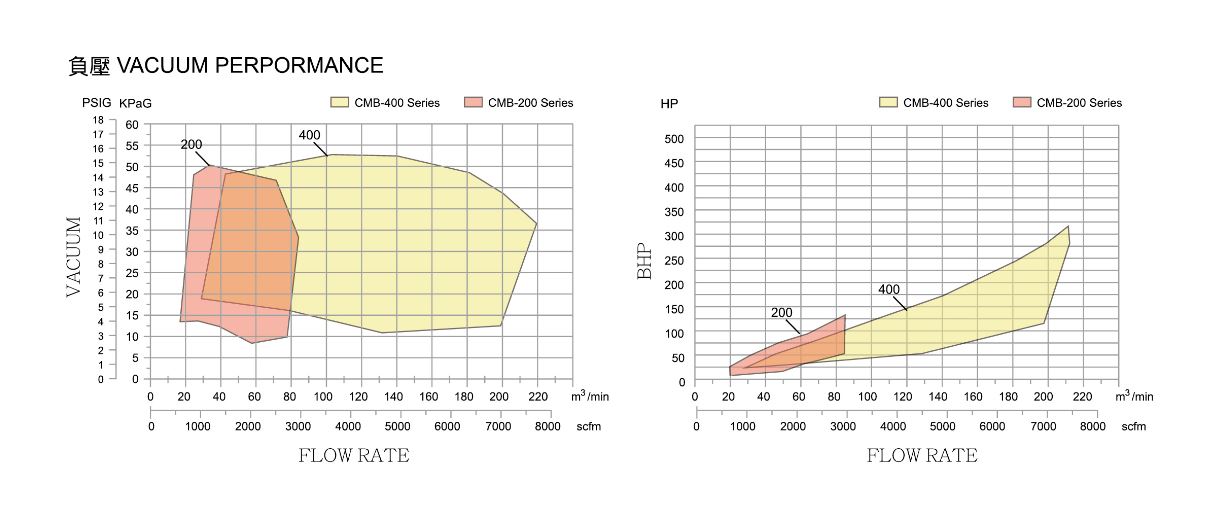 Product Catalog -
Multistage Centrifugal Turbo Blower